for details please e-mail the Church Office
southern.cross@ntlworld.com

"Therefore I also, after I heard of your faith in the Lord Jesus and your love for all the saints, do not cease to give thanks for you, making mention of you in my prayers: that the God of our Lord Jesus Christ, the Father of glory, may give to you the spirit of wisdom and revelation in the knowledge of Him, the eyes of your

understanding being enlightened; that you may know what is the hope of His calling, what are the riches of the glory of His inheritance in the saints
,"
(Ephesians 1:15-18)

Southern Cross Evangelical Church is a small local church family, based in Portslade, Hove, near Brighton East Sussex.

We have been worshiping here for over one hundred years and have seen a succession of good, faithful Bible teachers pastoring us.

​
We love the Word of God and the God of the Word and desire to make Him and the Good News of Jesus Christ known.
We also are a Church that is missionary minded and have close links with several missionary societies, working both here in the UK and abroad.​ We also have strong ties to the Gloryland Worship Centre in the Dandora district of Nairobi, Kenya, working both with the church and with their school, the Victory Education Centre.
As Pastor Steve has now retired we are currently looking for a replacement, if you feel the Lord is leading you to serve Him on the South Coast, we would love to hear from you
Click here for details
See S.Cross and Kenya


To know more about us please visit us one Sunday, we certainly can assure you of a warm welcome.
1
Southern Cross Evangelical Church fully supports Answers in Genesis
and currently hosts the South Coast Answers Support Group.

For more details on The Answers Support Groups Networks please click here.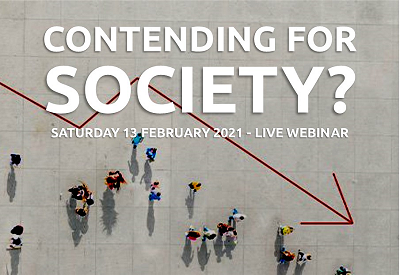 What does the Bible have to say about morality for today? When does life begin? What about climate change, homosexuality, euthanasia, same-sex marriage, racism, and how do we share the gospel in a post-Christian culture? These huge social questions abound in today's culture. Be ready to get answers, based on the authority of God's Word, at this unique conference: 'Contending for Society?' will take place on Saturday 13th February (from 11:50am to 8pm GMT, UK time) and, whether you have attended any of our previous webinars or not, you don't want to miss this one!
Answers from the top biblical websites, all in one place, right at your fingertips!
SearchCreation.orgis a site created by Creation Network devoted to providing the truth about life's most pressing topics.